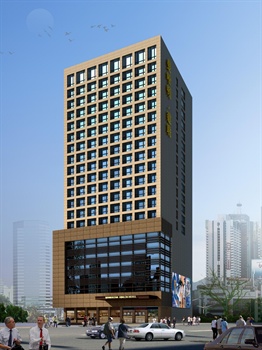 The Manhattan Kinlen Hotel (Manhadun Jianlian Dajiudian) is a luxury 4-star business hotel located in the prosperous downtown area of Shishi. Just 15-minutes' drive from the famous historic city of Quanzhou and a day trip to the beautiful island of Xiamen, this hotel offers many options for the tourist and business traveler alike.
Wall-mounted flat screen TVs, mini bars and sea views await guests in the hotel's excellent accommodation.
Diners can indulge in the classy on-site Chinese restaurant which serves classic Cantonese and Fujianese dishes, or the Victoria Restaurant which specializes in authentic Western cuisine.
Those with business to conduct in the city, can take advantage of the comprehensive business center, and a range of meeting rooms.
Guests looking for a little diversion can enjoy a game of table tennis, enjoy a massage at the spa, steam up at the sauna, make use of fitness facilities or indulge in a drink in the on-site coffee shop or bar.